Main content starts here, tab to start navigating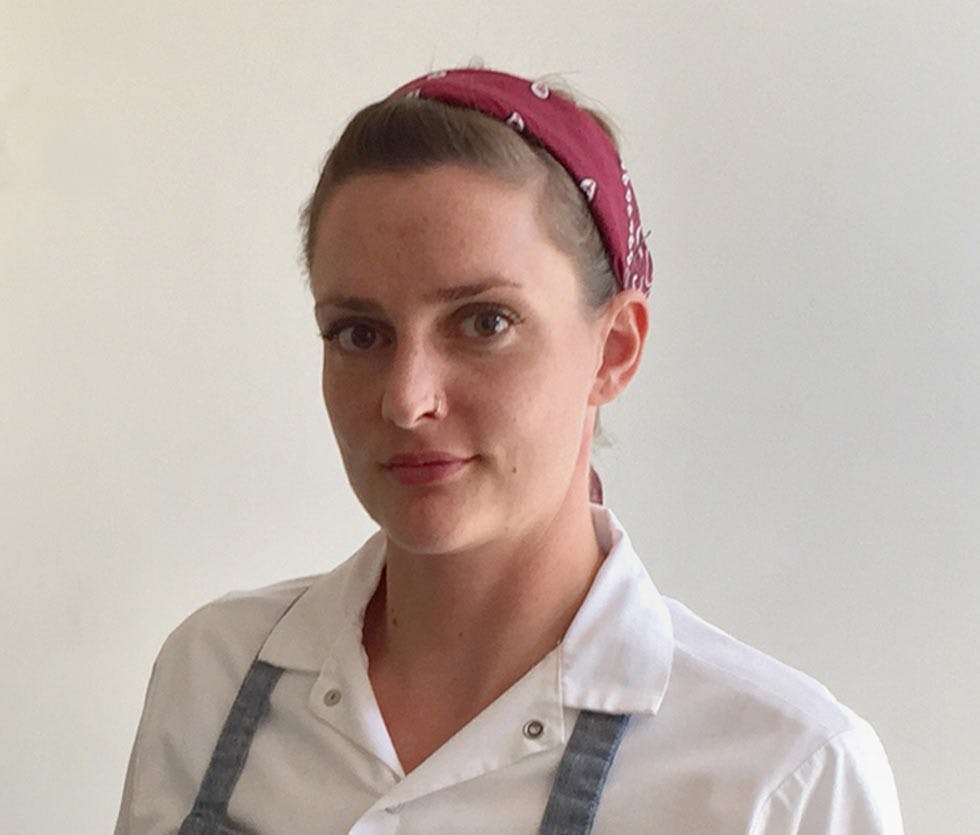 Jodi Polson
Pastry Chef
As Pastry Chef at beast + bottle and Coperta, Jodi Polson's seasonal desserts showcase local ingredients sourced from the restaurants' trusted farmers and purveyors.
As a native of Michigan, Jodi grew up baking but thought of it more as a hobby rather than a career. After teaching at a private school for three years, she realized her passion was for the culinary industry and she enrolled in Johnson & Wales University in Denver, where she earned a B.S in pastry arts within a year.
After graduation, Jodi worked at some of Denver's most beloved bakeries, including Glaze, Devil's Food, and Leaf & Crumb. The exposure to different styles of bakeries allowed Jodi to hone various techniques while developing her own culinary style and values.
Driven by nostalgia, Jodi loves reinventing sweets she enjoyed during her childhood, like butterscotch candies, and reimagining it as Butterscotch Pudding Pie, for the beast + bottle menu. At Coperta, Jodi's menu will offer her riffs on traditional offerings, like Olive Oil Cake, Cannoli, Grispelle, a Southern Italian-style doughnut, and seasonal Gelato.
In addition to working with the fruits and vegetables sourced locally from the beast and Coperta's trusted farmers, Jodi likes to cook with fresh herbs, such as mint, because of the compelling flavor and nuances they contribute to the dish: a variety of texture, color, and having an unexpected ingredient that yields a great element of whimsy and surprise are key ingredients to a balanced dessert.