Main content starts here, tab to start navigating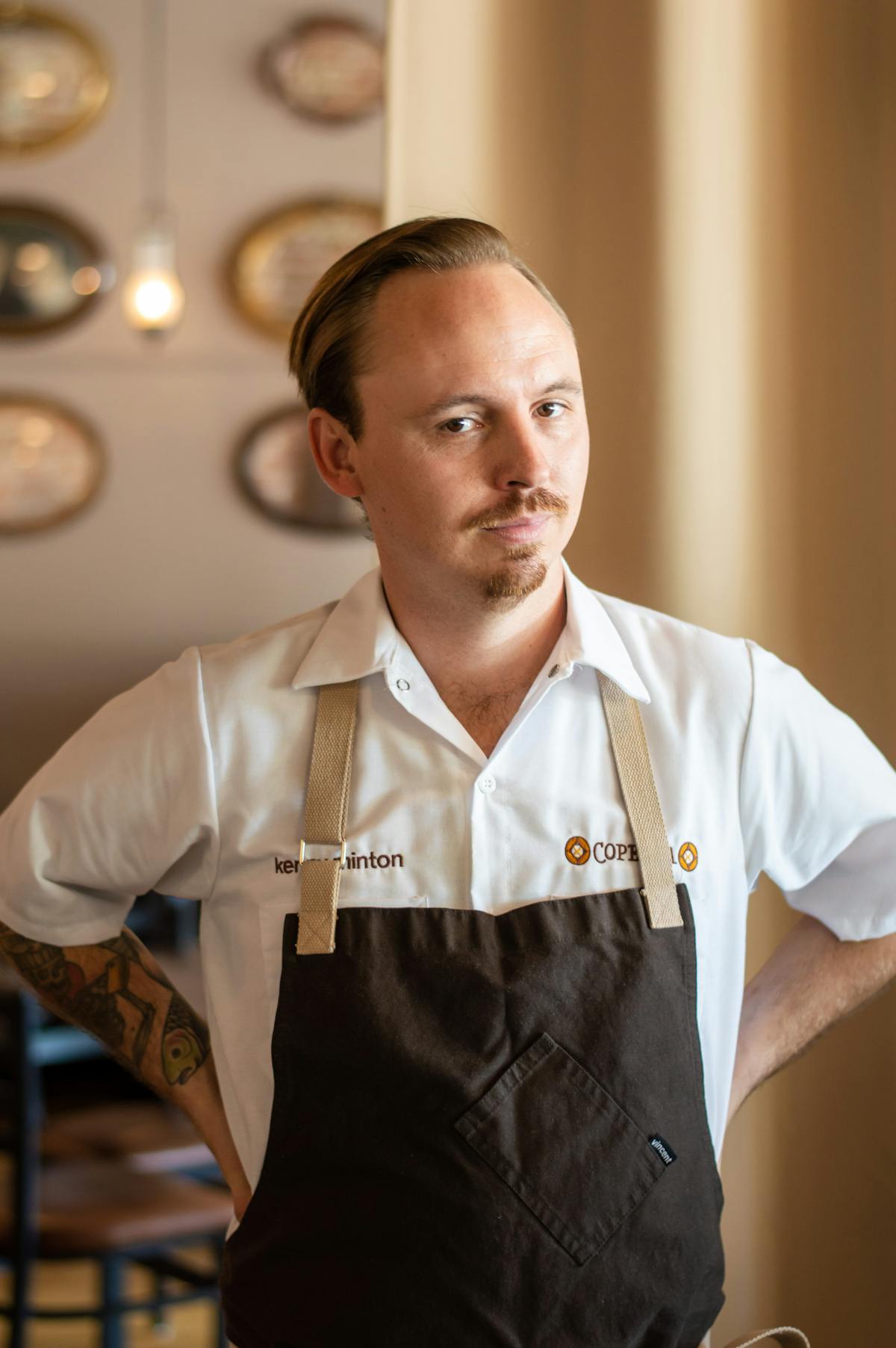 Kenneth Minton III
Chef de Cuisine
As a kid, chef Kenny could always be found in the kitchen at home helping with dinner. Coming from a family of seven, this was always a hefty task. Kenny has always found joy in cooking for those around him and watching everyone come together over a scratch meal. His mom, to this day, says she starts dinner, but Kenny always finishes it. His passion for food only grew from there. Taking culinary classes every year since 6th grade and eventually attending and graduating from Johnson and Wales Culinary Program in Denver.
From there, he got an internship at Twelve with James Beard Best Chef nominee, Jeff Osaka. Known for constant menu changes, and using seasonally focused ingredients, Kenny acquired a love for working with local farmers and ranchers. When his internship ended, he joined the team at Rioja under JBF Winner, Jennifer Jasinski, and climbed through the ranks under chef Jen, starting as a prep cook and moving all the way up the line.
Kenny joined the team at Coperta in august of 2016, then worked as Sous Chef at beast + bottle under chef Paul for a year. Kenny rejoined the b+b team as the opening chef at Pizzeria Coperta in 2019. He came back to the Coperta kitchen as Sous Chef in the summer of 2020. Bringing the combined passion of cooking for people, and using locally sourced produce and proteins, Kenny always strives to bring the joy he found in the kitchen as a child and continues to do so today.